Required Subscription: Mitel MiVC

Required Permission Level: Reports and Dashboard Creator
When you are looking for a breakdown of calls that your workgroup agents are answering, you are typically wanting to see Presented Calls Vs Answered Calls. More specifically, you likely want to see answered calls as a percentage and also the hard numbers, e.g. Call Counts. By using the report template shown here under Workgroups, we can generate a report that will present us with this information and more:
Step 1: Select the Agent Activity Summary-All report template from the standard reports.

Step 2: Drag and drop the Available Values desired down into the Values.
Step 3: Filter on Workgroup Name by clicking on the Workgroup Name field itself.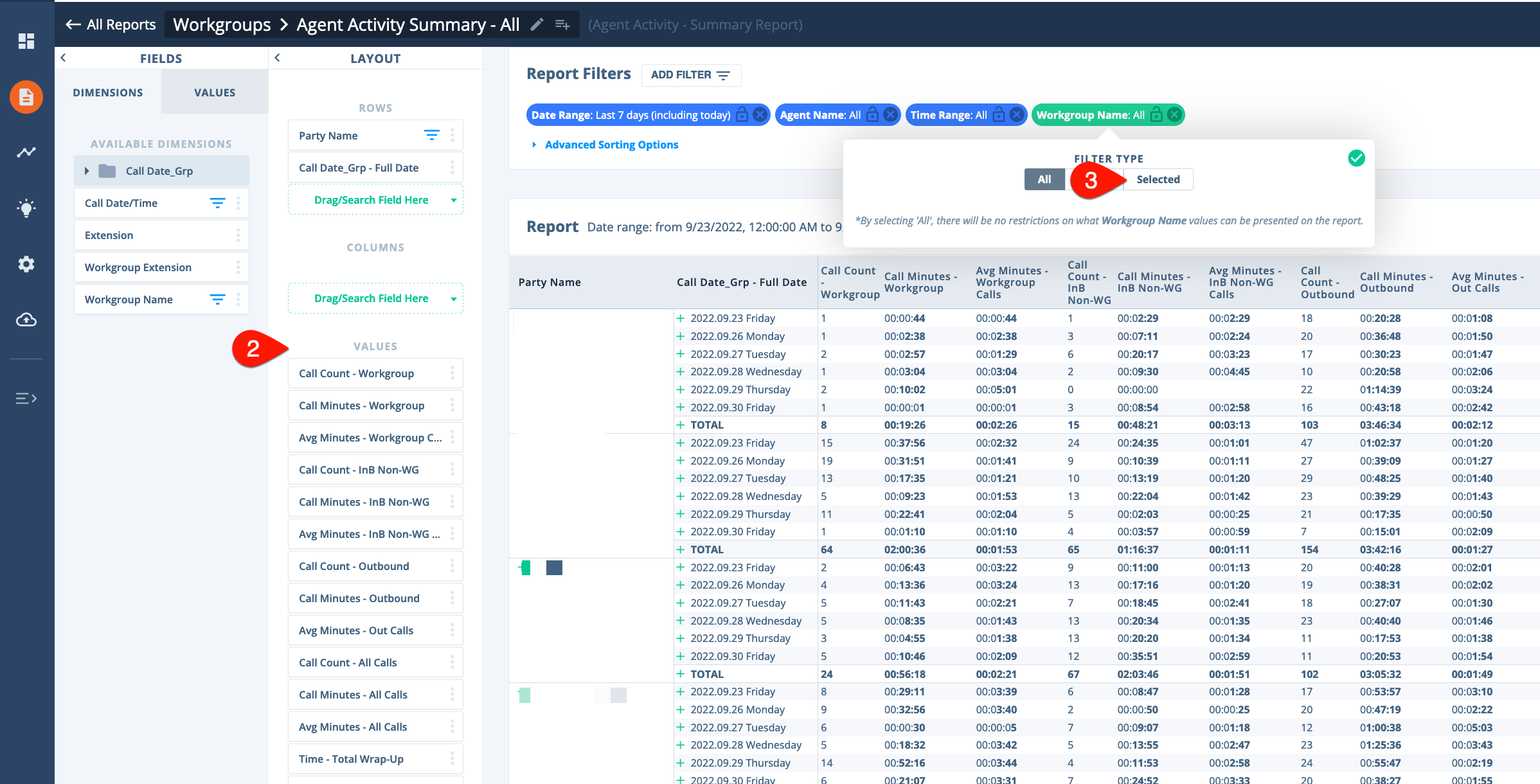 Step 4: Filter to specific agents by clicking on the One or Multiple selections on the top.

Step 5: Then pull in the "Presented" and the "Answered" counts.