Required Subscription Add-On: Real Time Dashboard Services
Required User Permissions Level: Dashboard and Reports Creator
When you start building out Real Time dashboard charts you may, at first, wonder, "Where do I even start?" Data Source and Instances - This is where it all starts for all of your charts. In this article, we will break down the Real Time data source instance and the charts that can be built and explain how they can be used.
Note: To create a Real Time chart you will first need to ensure that you have the Real Time module on your account. If you do, you are all set to start building. If you do not, reach out to our Support team (support@brightmetrics.com) and we can provide the information to get you set up.
To create the following Real Time Charts, navigate into edit mode on the Dashboard by clicking on the pencil below the name of the dashboard tab you want to add a chart to and then Click Create Chart.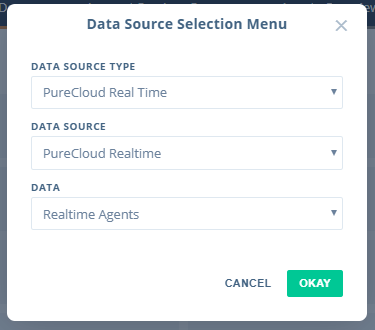 Presence and Presence Duration
Total Talk/Hold/Wrap Time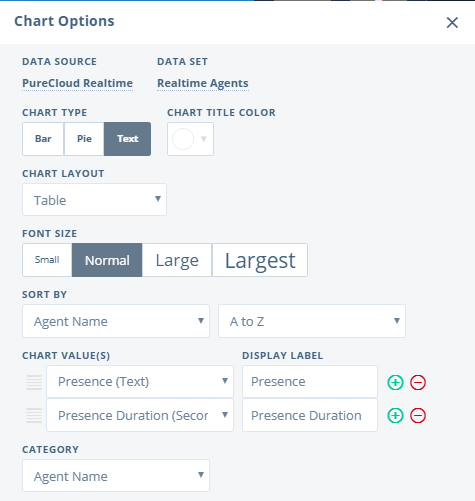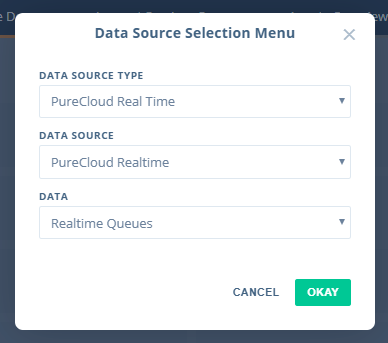 Agents Interacting or Not Responding