As of Sep 2017, ShoreTel has been acquired by Mitel; the product titles and images used in this article may not accurately reflect the official product titles post-acquisition. This includes subjects contained in the imagery of brightmetrics' user interface.
If you don't have your password or have not received it, resetting it is an easy process. Follow the steps outlined in the video or article below:
You will first go to http://www.brightmetrics.com and select

in the upper right-hand corner.
Once at the login area, click on the text that reads "Forgot password?"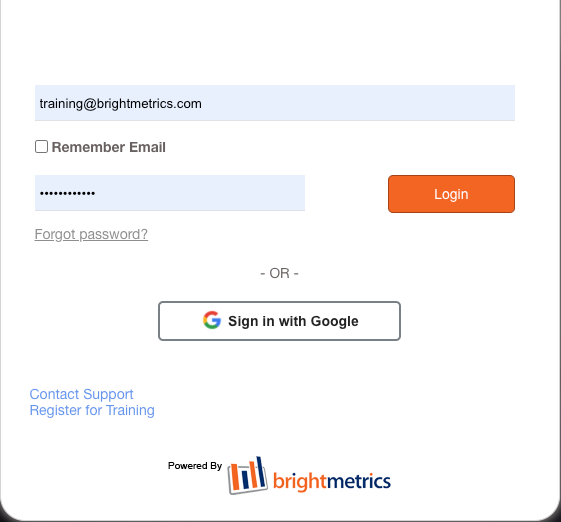 The log-in box will change, requiring you to:
Step 1: Enter your email address (if you haven't already)
Step 2: Select "Request Password Reset"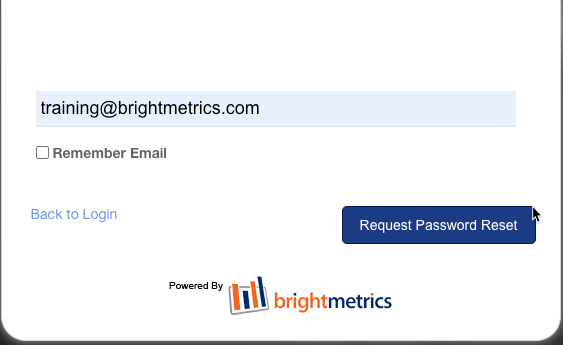 An email will be sent to you with a link to reset your password, like this one: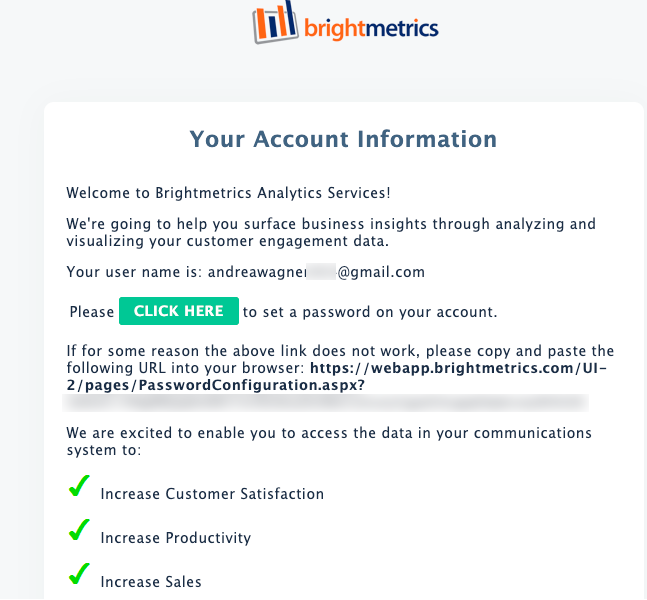 The link will allow you to reset your password and upon selecting "Set Password", you'll be returned back to the Brightmetrics Login Page!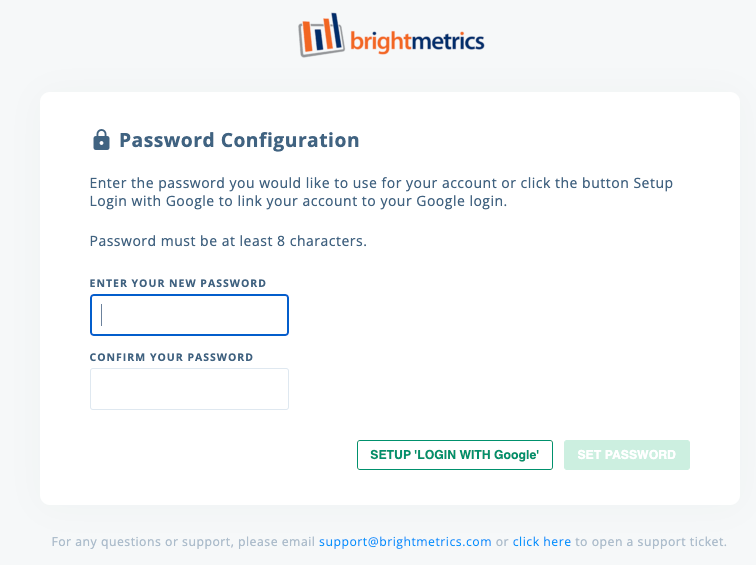 If you are already logged in and want to reset your password, or change it for any reason you can do that here: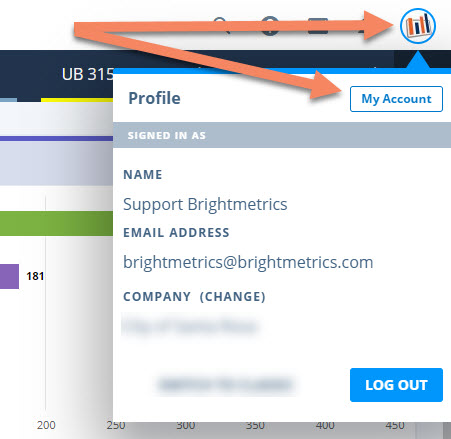 Step 1: Choose the icon in the upper right-hand corner.
Step 2: Choose My Account.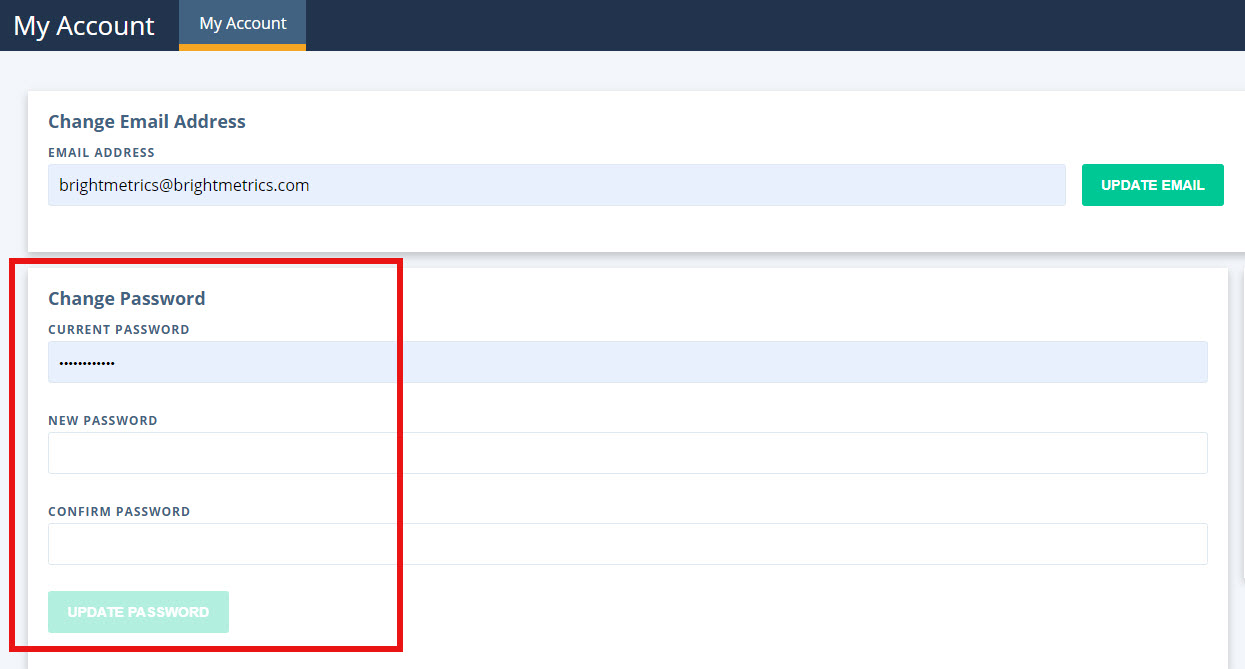 Input your new password and confirm and your password will be instantly updated.
Questions or feedback? Please email us at support@brightmetrics.com.