Required Subscription: Core Module
Required Permission Level: View
When you're looking at the data displayed on a dashboard, you may also want to see the data in a report format. Instead of creating that report from scratch, follow the steps outlined below to create the report directly from the dashboard chart.
Step 1: Click the magnifying glass on the top right-hand corner of the chart you want to create a report from. This will open up for you a new tab in your browser that digs into the details behind that chart.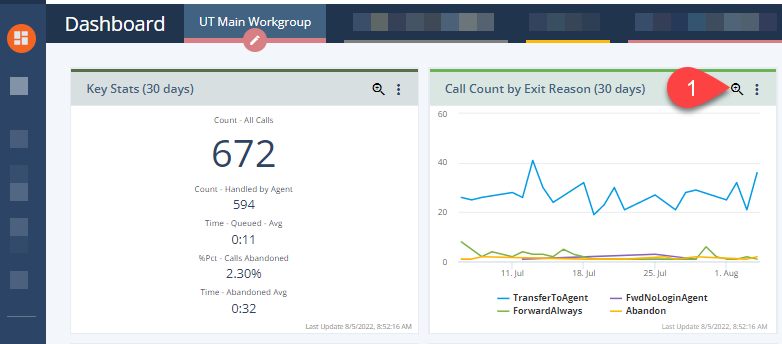 Step 2: Click on Save on the top right-hand corner of your drill-in view.

Step 3: Select "Save As Report". This will open up another tab in your browser containing your saved report. The system will give it a default name, but you can change it by clicking the pencil on the top of your saved report. From here you can open up the Fields and Layouts section on the left-hand side and add or remove what you want. Then click Save on the top right to save over your report, or click Save As to create a copy.


From here you can always view your saved reports under the Saved reports tab. From the main Reports page, select the data source tab at the top of the page (if applicable), then click on Saved to see a list of your saved reports.
Questions or feedback? Please email us at support@brightmetrics.com.