A small investment of time into education can go a long way. With that in mind, Brightmetrics has selected and designed a valuable set of key topics to be discovered in each of the trainings we provide. For more information on the included topics covered in our Administrator training module, please see the outline below. Also included are two ways you can access our training.
Insights

Administrator Tools

User Management

Dashboard Management

Report Management

Schedules

Company Settings

Data Customization
How do I attend the training?
To register to attend a live training, simply click here.
To learn at your own pace in our Recorded Trainings, please follow these steps after logging into the Brightmetrics portal.
1. Click on the question mark icon in the upper right corner of the page
2. Select the Help Videos section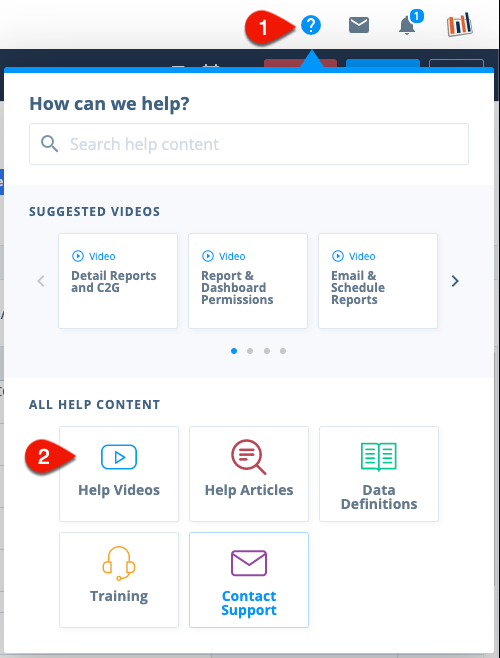 3. Click on Recorded Training to expand the section and select a training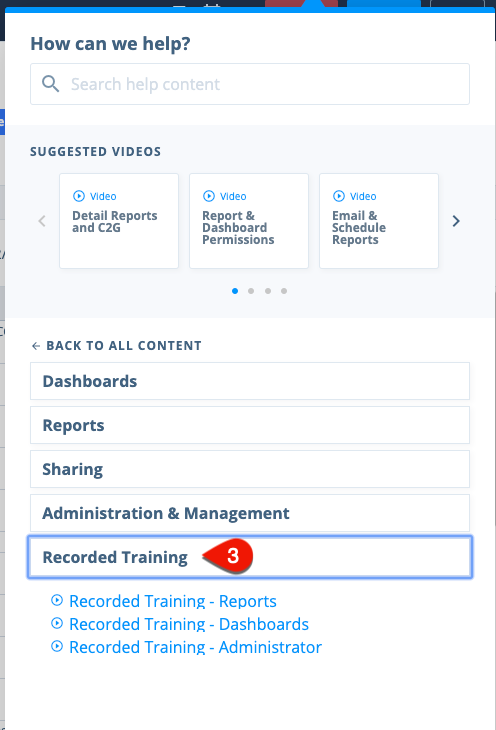 Questions or feedback? Please email us at support@brightmetrics.com.