Required Subscription: Genesys PureCloud

Required Permission Level: Reports and Dashboard Creator
Reporting around adherence in Brightmetrics allows you to see all how well your agents are following the schedules you have set up for them and use this information to either adjust their schedules going forward or provide coaching.
Adherence is important for many reasons, but the main reasons are keeping enough agents available for interactions with customers and ensuring the agents are completing the tasks you have assigned to them.
Adherence reports can be run at the summary level or the detail level depending on what you are looking to see. If you want an overall view of the conformity of your agents over a period of time, you would want to create a report using the Adherence Summary Level data source instance shown here:
Step 1: Select Reports on the left sidebar menu and then click the green plus button on top, or on the bottom choose to Create New Report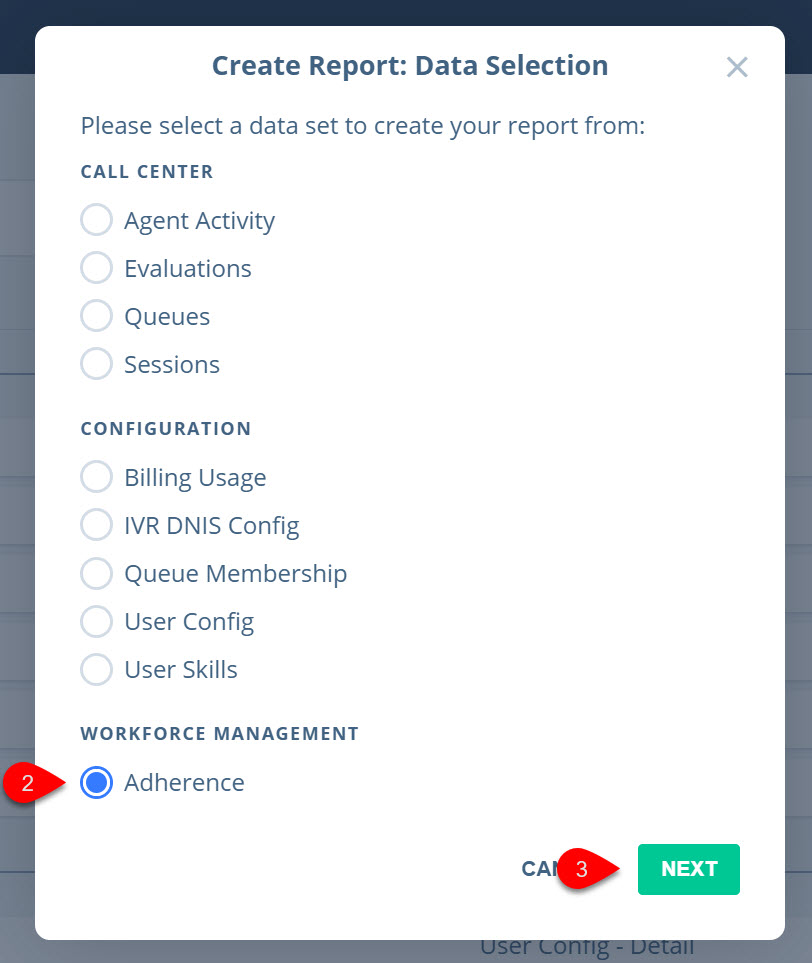 Step 2: Choose Adherence as your data selection
Step 3: Click Next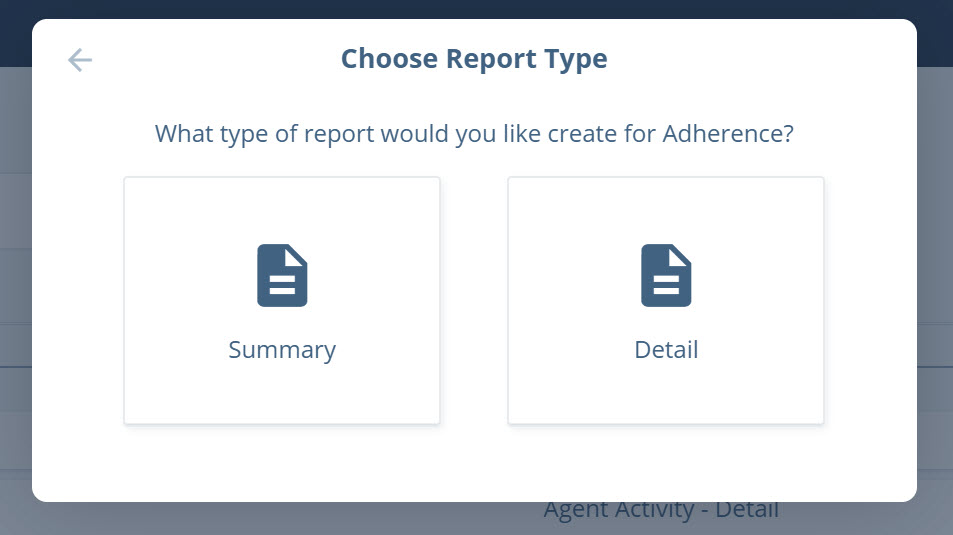 Step 4: Choose Summary to build out a summary level adherence report or Detail to build out a detail level adherence report and we will touch on those differences here below.
Once inside the report, you will need to determine the fields you want to report on. Open up your fields and layout by clicking the arrow next to each, then add in any additional dimensions and values you want to see within your adherence report.
If you chose Summary, your report will look like this and you can add in any available fields shown:

This report here below gives an example of how you could build this out: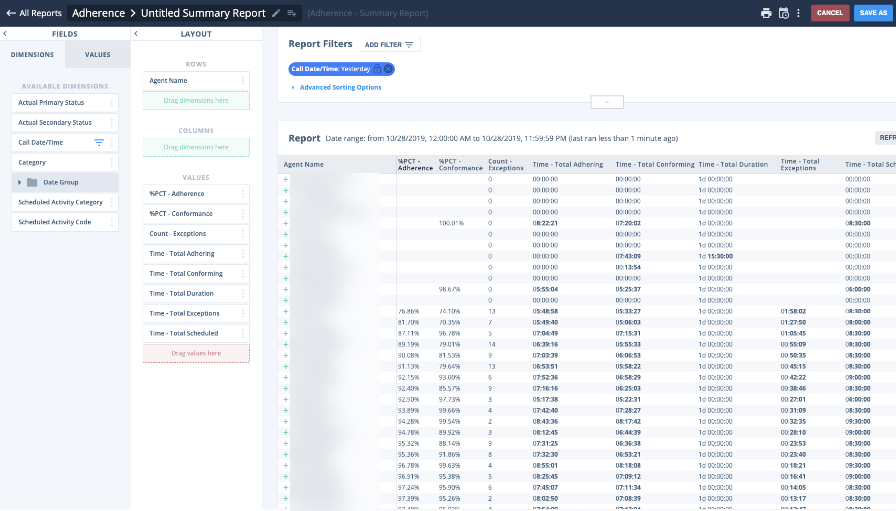 If you chose to build out a detail level adherence report, it would look like this: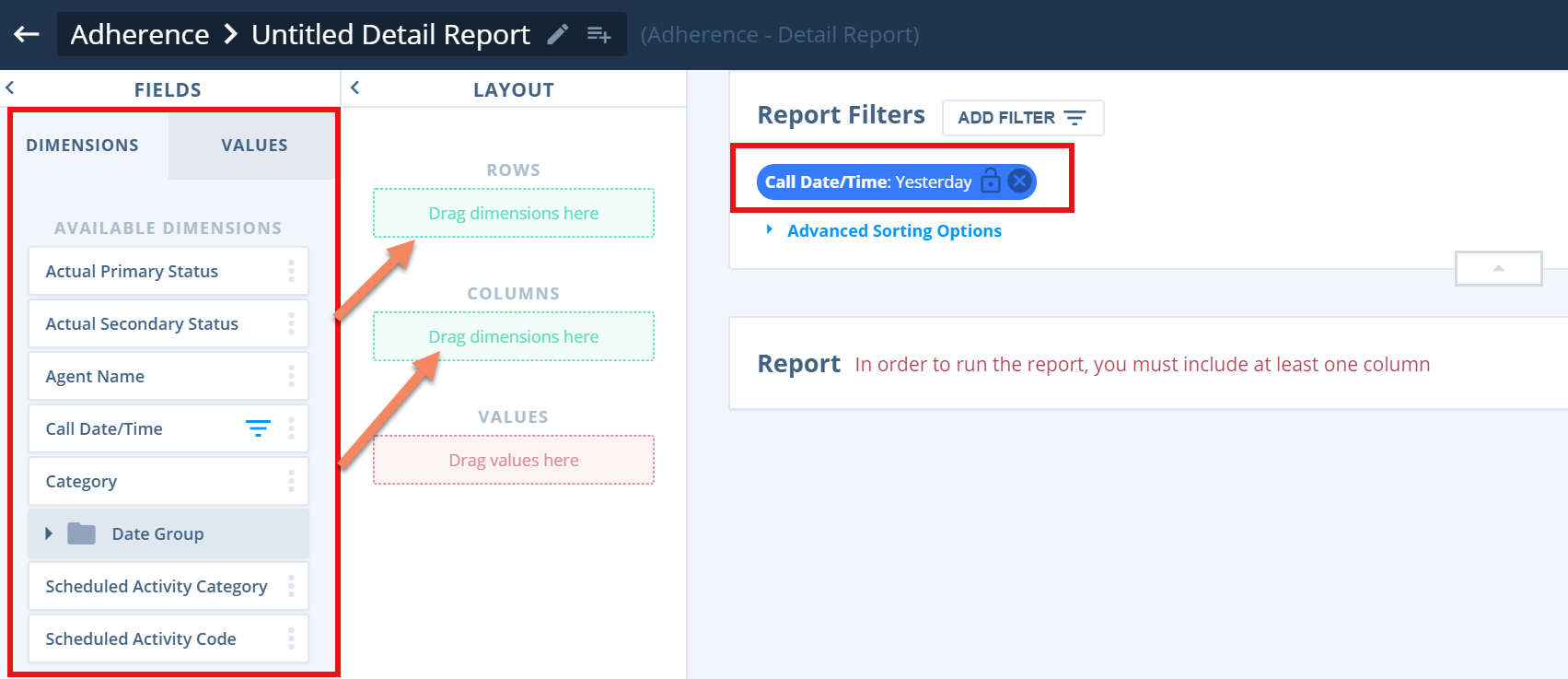 You can add in any dimensions or values shown and filter as desired. This example here shows how that report could look: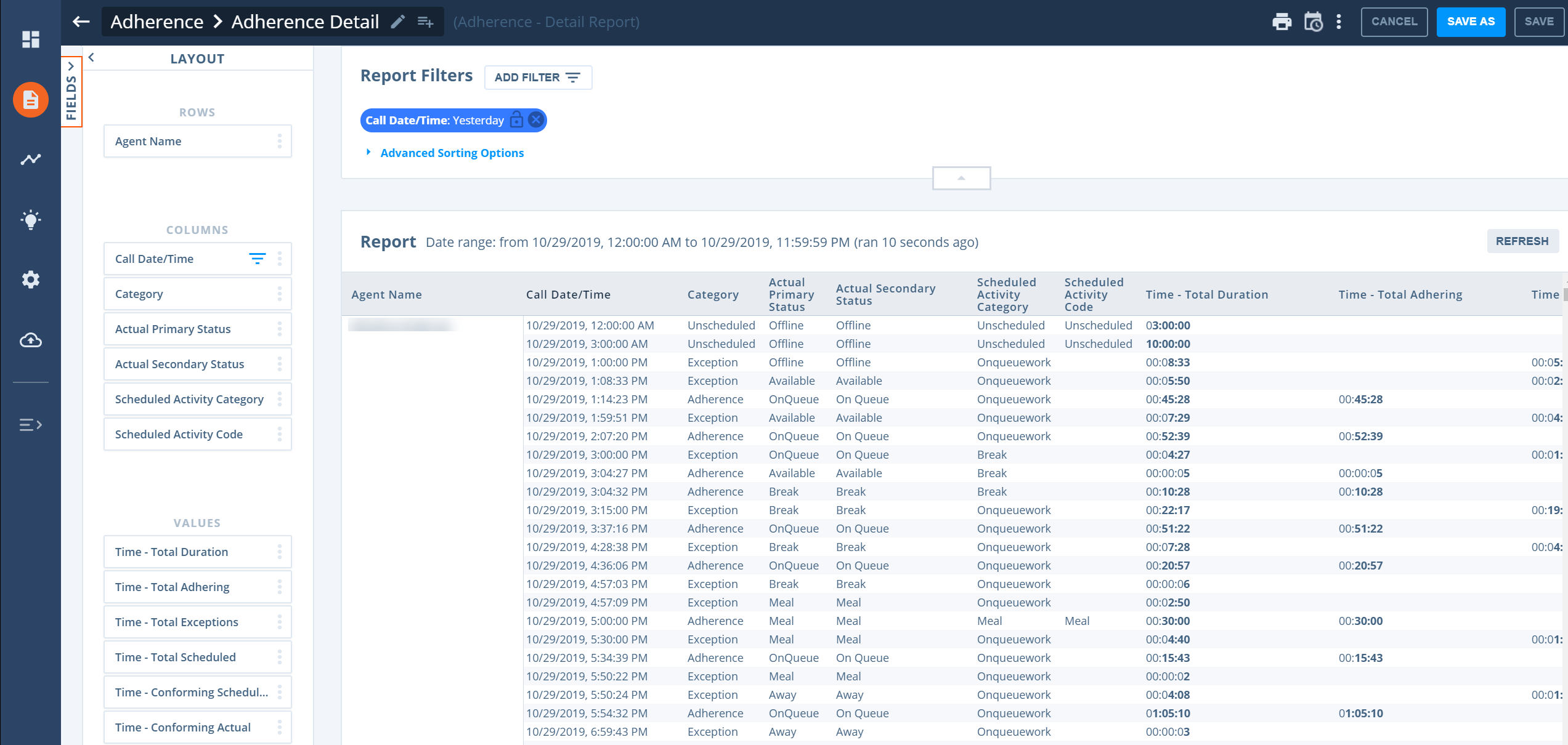 Questions or feedback? Please email us at support@brightmetrics.com.