Required Subscription: Any

Required Permission Level: Any
When you build out a chart or a report that displays N/A or None in the results, this means it is a blank field or there is no label for the data presented. For example, when reporting on group or queue level data, and using a non-group/queue related field, (Eg. Party Name, User Name, etc.) it may be represented by an N/A or None.
Example #2: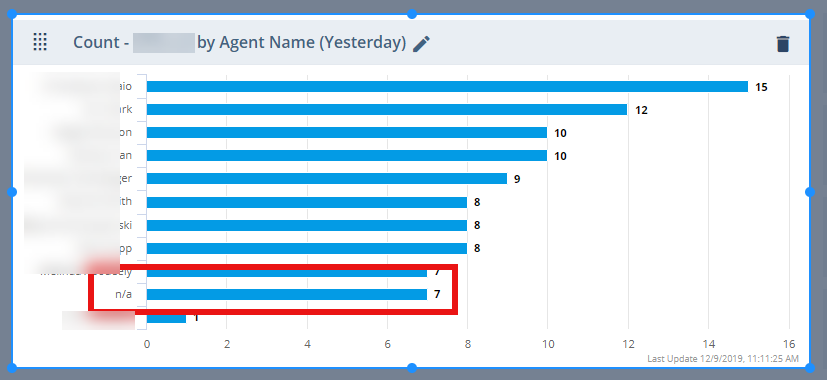 Example #3:
This report example is detailing an Agent Activity report that is filtering to Agent Name, by group/queue membership. The entries that show in the results as N/A for group/queue name are either because:
They are non-group/queue outbound interactions which are made by the agents but not through the group/queue- outbound interactions are not associated with groups, but instead with the agent accounts.

- OR -
They are inbound group/queue interactions which are not accepted into the group/queue, but instead by the agent - when an agent picks up their phone while logged into a group/queue, the system never asks what group/queue they wish to associate that interaction with, so it logs it to the agent account and not the group/queue.