Required Subscription: Mitel MiVC, ShoreTel ECC

Required Permission Level: Administrator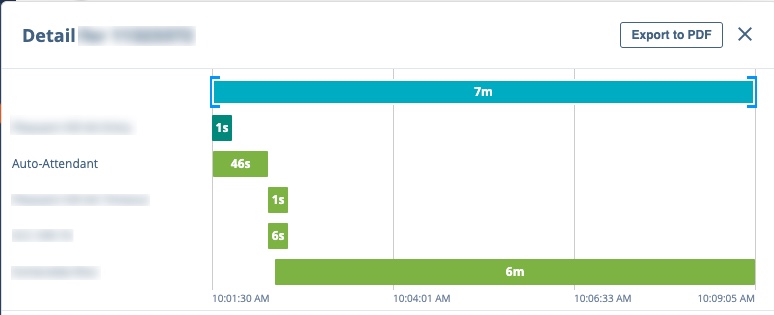 We can see there are no gaps in the legs, one picks up when the previous ends, and the caller (top line) and the agent (bottom line) both end at the right of the screen.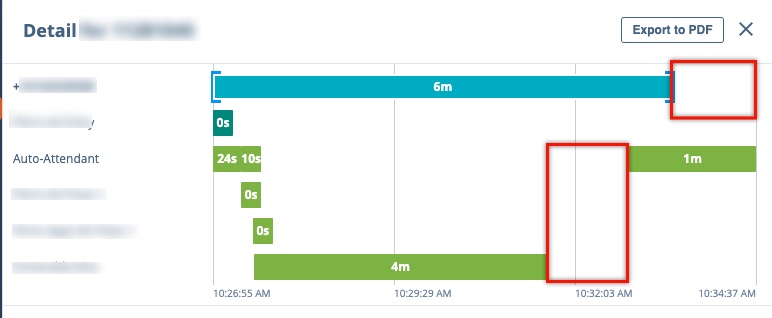 We can see two gaps here. The first shows the caller (top line) not reaching the end of the call, as well as the second gap where the legs of the call don't connect together.
Equipment configuration related issues:
***Please note, since Brightmetrics does not maintain your physical phone system, you will want to reach out to your system admin or Mitel resource to resolve while possibly using the suggested configurations above.

While a time sync of 10 seconds or so might be acceptable in the environment it's still going to create reporting issues when looking at what happened next on a call.
It would be different if we were actually trying to pre-emptively adjust the reported times based on those offsets, but Brightmetrics does not do that, nor are we able to.
Resolving any issues concerning time synchronization does not rewrite the timestamps on historical data records.***