Required Subscription: Any

Required Permission Level: Any
Whether you are viewing your data in a Report or on a Dashboard chart, you can easily access a Cradle to Grave report and see the Interaction data from beginning to end. By clicking on a leg of the interaction within the Cradle to Grave, you can also see additional details regarding that portion of the call.
Reports: Cradle to Grave
Any time you pull a summary report, you can click into the results to turn out a detail report. From that detail report, you can click on any Interaction to bring up the cradle to grave report. See the example and itemized steps listed below.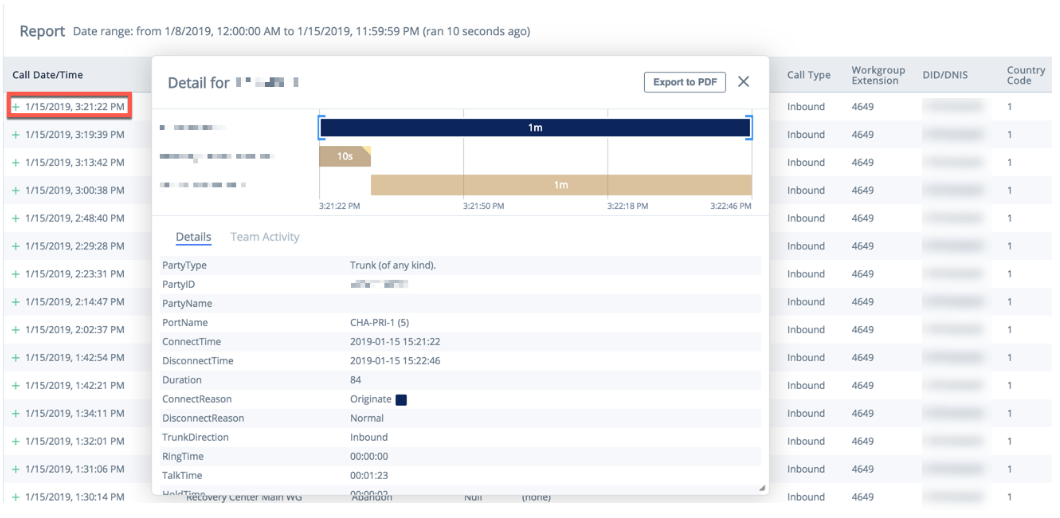 ***Please note that if you have Brightmetrics Shoretel ECC or the Mitel MIVOICE Connect Contact Center reporting module as well, y