Required Subscription: Core Subscription
Required Permission Level: Reports & Dashboards Creator
Brightmetrics makes it simple to see your interaction data in a way that makes the most sense for you while also providing a variety of other unique perspectives; this can deliver valuable insights into your operations. Whether you're viewing the data in a Summary Report or in the charts on a Dashboard tab, a quick way to elicit these insights is by aggregating the data into summaries based on various time intervals or filtering your data by various "Call Date_Grp…" dimensions.
Example: Say you want to limit your report/dashboard to certain hours of the day: Standard business hours - 8 am-5pm. You can do this by filtering on the "Call Date_Grp - Hour" dimension field. In addition, you could add that same field to your report/dashboard to show interactions grouped by the hour of the day.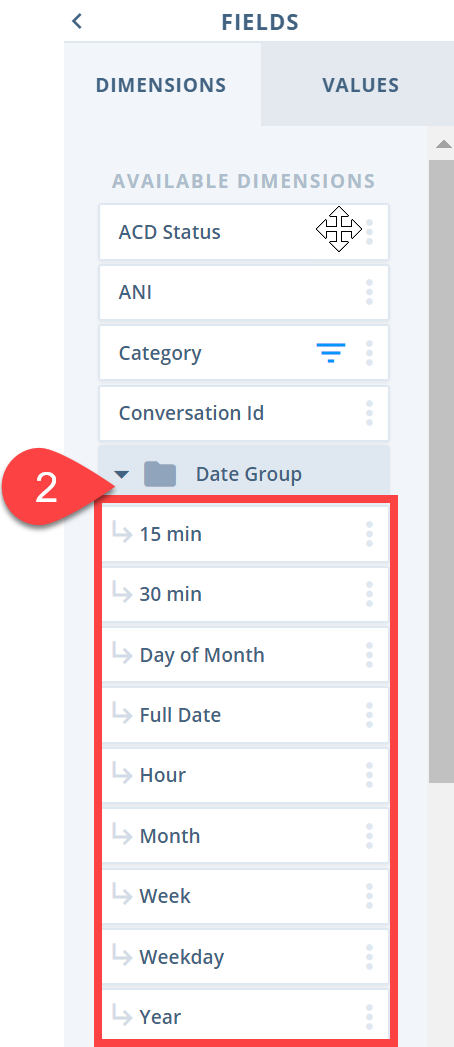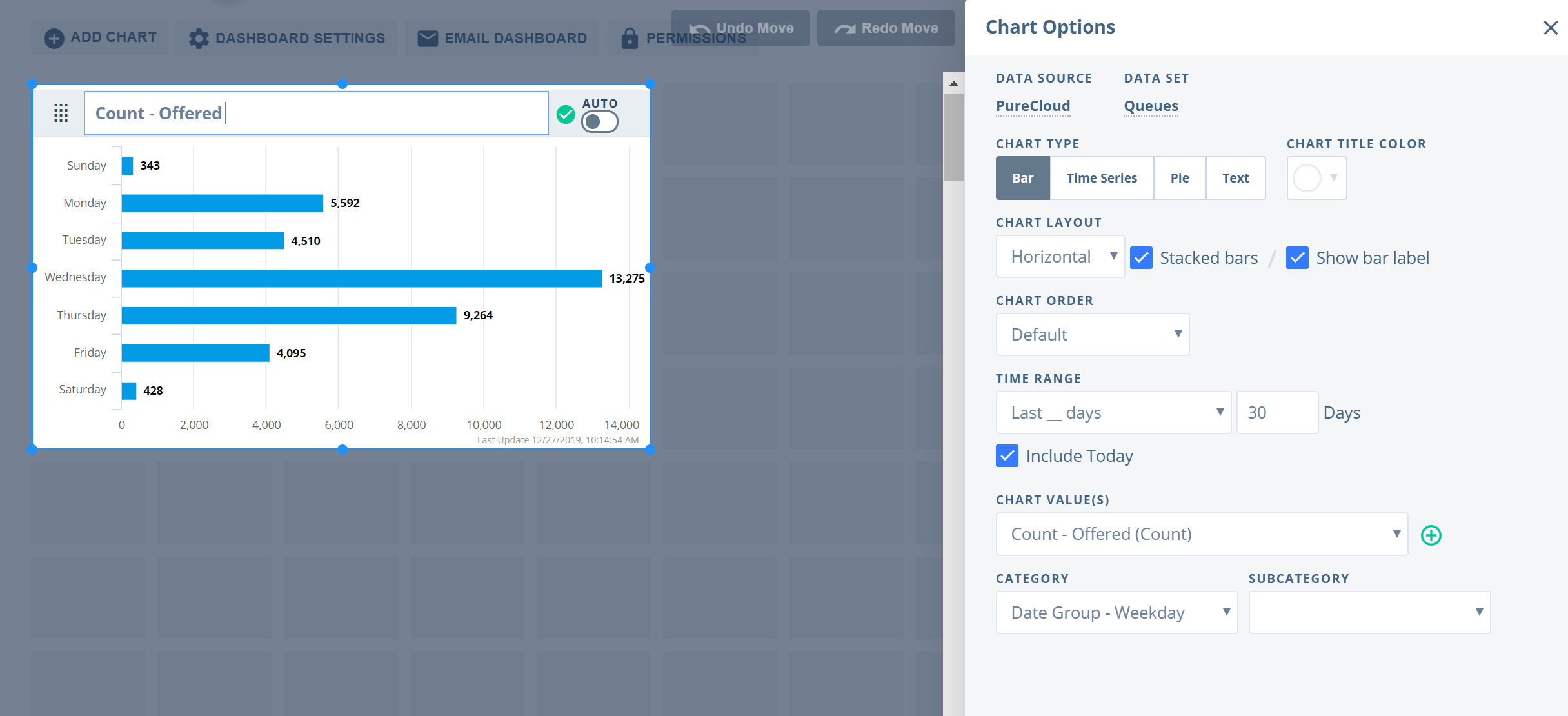 Looking at a Busy Hour, or Busy Weekday over a period of time can easily be done as well by bringing Call Date_Grp-Hour to your Rows, Columns or categories and then extending the date range as desired which breaks the data out into the desired category.