Required Subscription: Core Subscription
Required Permission Level: Report & Dashboard Creator
Our standard templates within Reports are super flexible when you learn to leverage the available filters!
Starting from the templates, then dialing them in using these filters, allows you to create a perspective that is unique to your interest. It's pretty common to want to take your reports and drill them into a dimension selection from a long list.
Here's a little bit easier way to do that when using filters:
1)
Select Reports and then the Report that you want to run
, and open the
Fields button on the far left or choose one of the pre-populated dimensions on top so you can choose a dimension or value (only on detail reports) to filter on: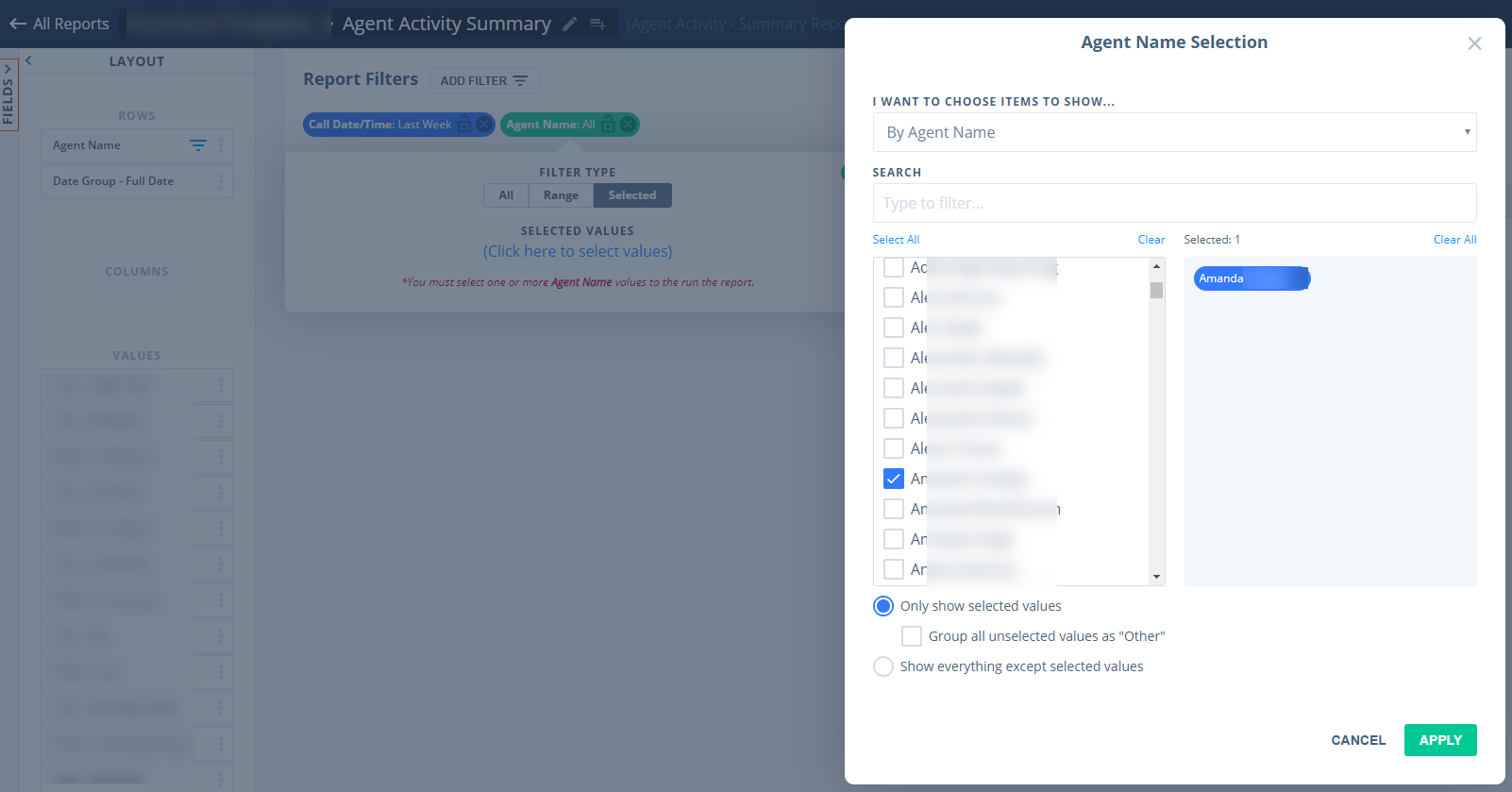 Even if you only want to filter on one item,
you will want to choose Selected as t
his option gives you much more flexibility in how you set up your filter; including the option to just start typing in the search box to narrow down your available selections...
2) Once you select
"Click
to select values" the pop-up box
that will allow you to
make your desired selections for that filter:
Once you've made your selections, choose to Apply on the bottom right of your filter selection page and then the green checkbox to drop back into your Report and choose Run Report or Refresh.