Required Subscription: Any
Required Permission Level: Access to Insights
With Brightmetrics Agent Balanced Scorecard you can set clear and quantifiable agent performance standards which will lead to efficient contact center operations, saving you thousands to hundreds of thousands of dollars returned to your bottom line.
Before building out the scorecards in Brightmetrics, you will want to verify if you are currently using schedules and evaluations in Genesys; if so, you will see a lot more information here on the scorecards reporting.
If you do not, we will be offering the ability to change the weighting to gear towards efficiency for those customers, as well as the ability to customize the scorecard. Please reach out to our Support Team for more information on those options.
How do I create a scorecard?
Step 1: Click on the Insights icon on the sidebar menu. If you don't see this icon, please reach out to an Admin on your account to ask for access. Not sure who your Admins are? Our Support Team can help.
Step 2: Select the Scorecards tab at the top.
Step 3: Click on Create New Scorecard
​


Step 4: In the popup, select the scorecard template you'd like to use.
Not sure which to select? Here's a preview of each:
Genesys Cloud Advanced Agent Performance template - based on efficiency, adherence, and quality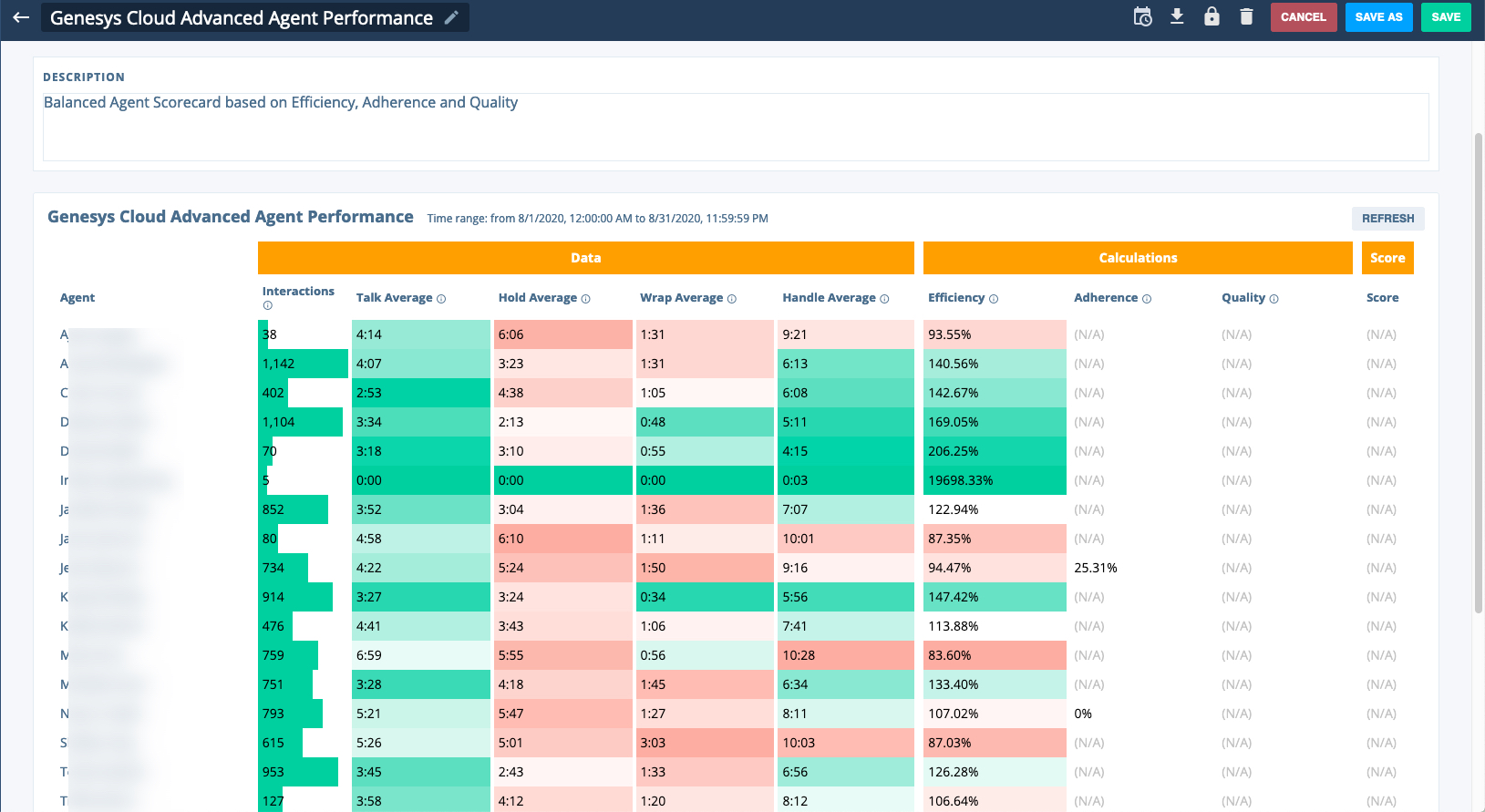 Genesys Cloud Agent Performance Scorecard template - based on 5 key Contact Center metrics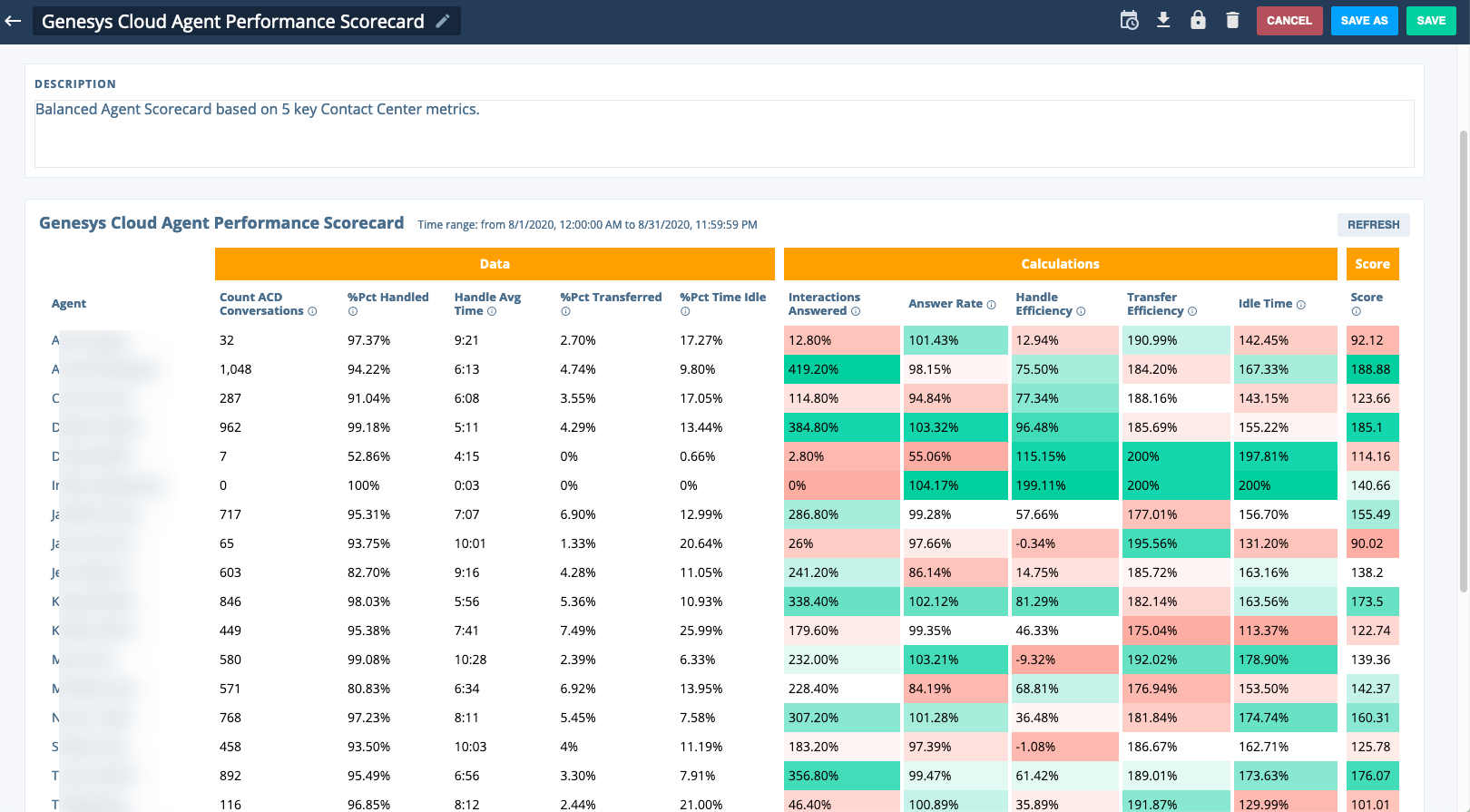 Once you've selected your template, you'll see the following pop-up. Use the dropdown to decide which agents you'd like to build the template for, and then click Finish: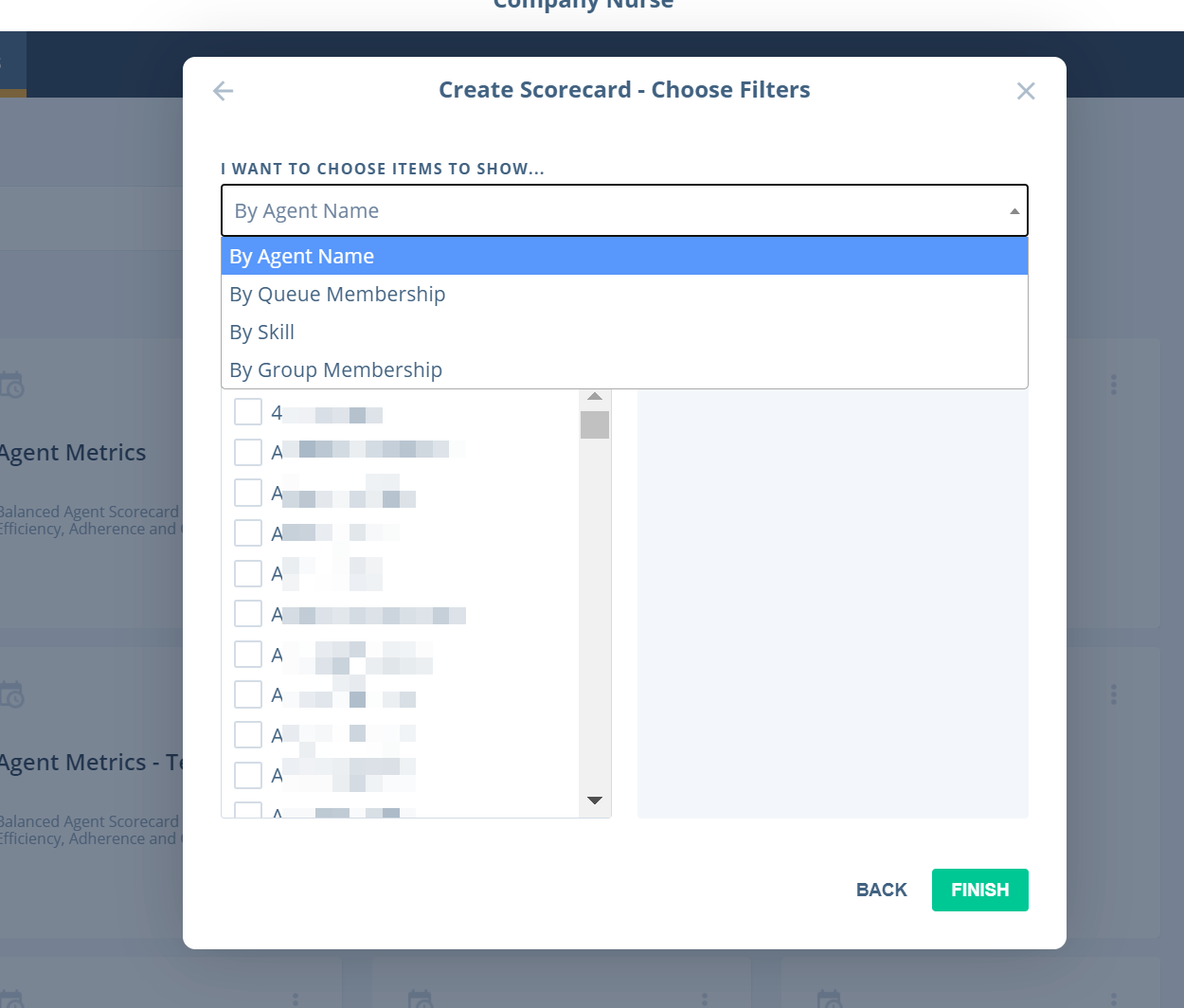 Step 5: You'll the template populate with the default targets. Scroll to the bottom of the results displayed to see and adjust the Targets and the Weights: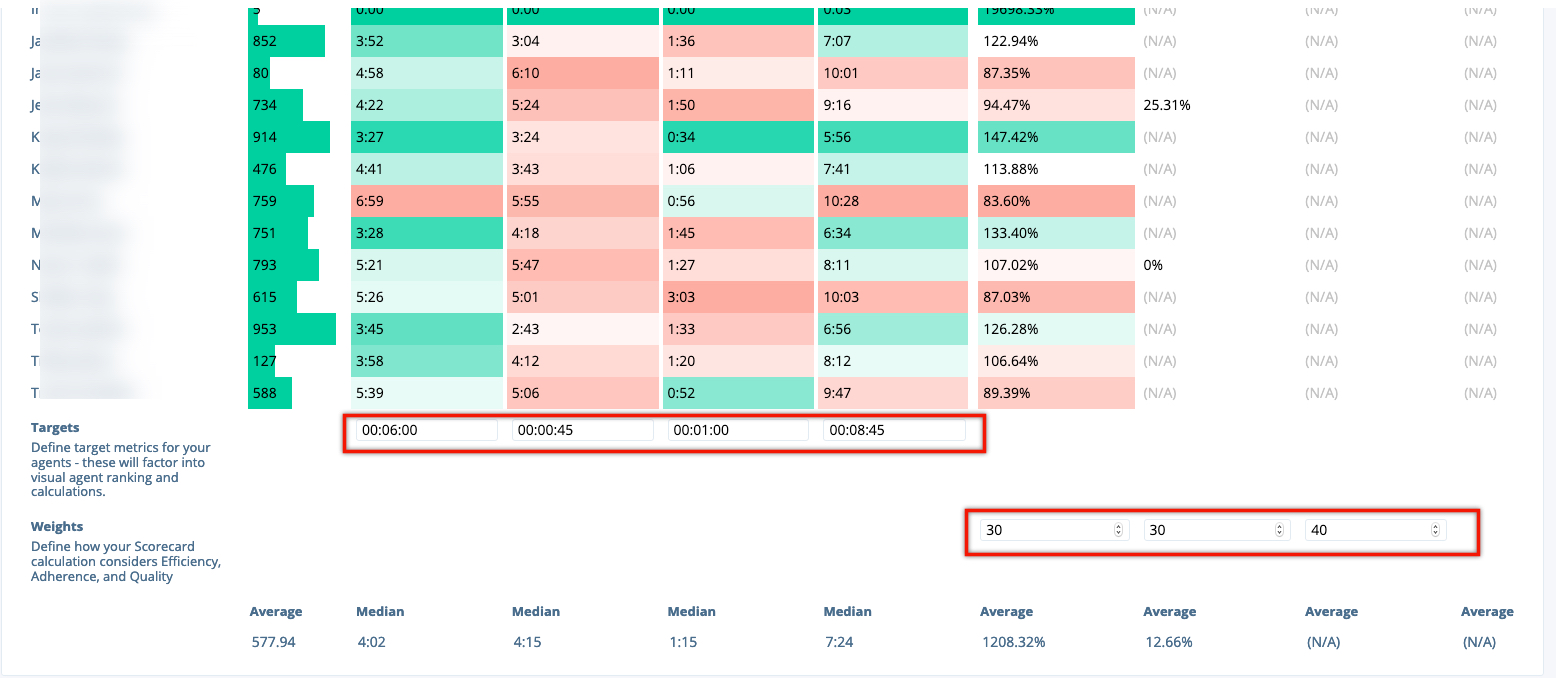 As you do so, you'll see the calculations adjust. You can click on Save in the upper right to save the changes.
Questions or feedback? Please email us at support@brightmetrics.com.