Required Subscription: Core Subscription
Required Permission Level: Restricted User
Here we can see a call with an unusually long queue time: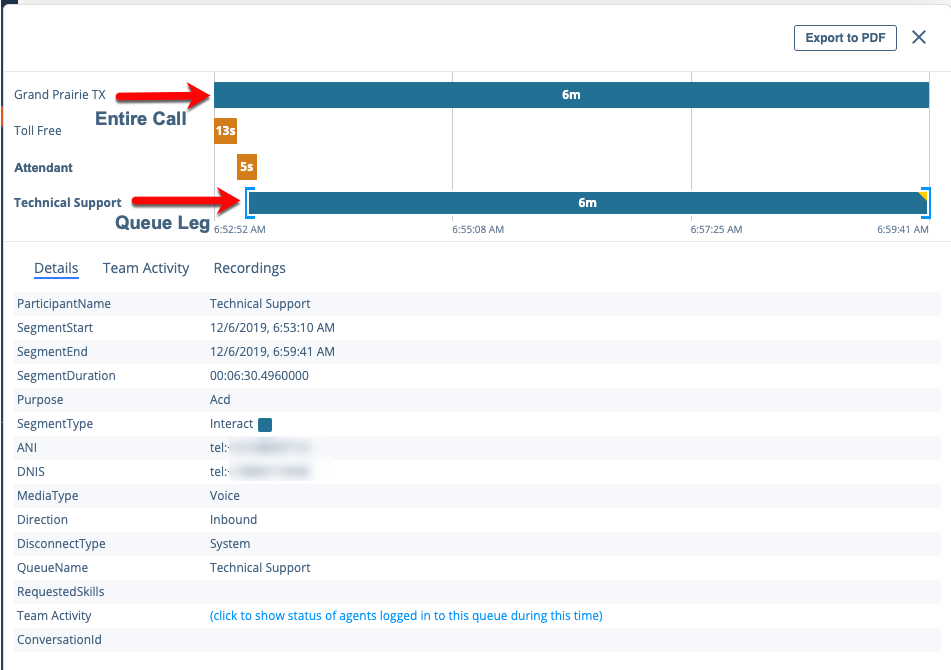 Here's how you can use this information to further research your team's activity.
To access via a detail report:
1. Click on the record you want to see the Cradle to Grave view for
2. Click on the group or queue leg of the call. This will be the leg with the gold cap in the upper right.
3. Click the Team Activity option.